New to Online Learning?
Many students prefer online learning. They enjoy taking greater control of their studies and working at their own pace to meet deadlines rather than attending scheduled classes. Some report that online discussions are more interesting than classroom discussions, because the participants reflect more carefully on what they write and because discussions are less likely to be dominated by one or two individuals. For others, online classes are the perfect way to combine higher education with work, family, or other responsibilities. Interviews and surveys show that high-performing online learners share some important characteristics. In some cases, students need to learn online out of necessity (perhaps a school closure for weather-related or other emergencies).
Students are most likely to succeed in online courses when they: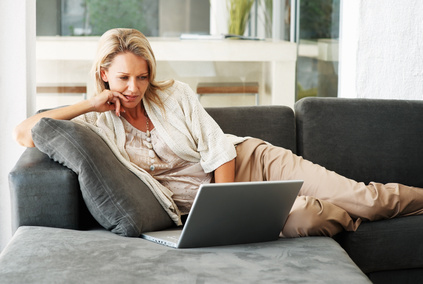 have reliable access to an Internet-connected computer.
know how to navigate websites, manage email, work with files, and do other basic computer tasks.
can organize their own time to complete assignments and meet deadlines.
participate actively in online discussions.
are comfortable asking for help or clarification when needed.
are prepared to work as hard online as they would in a face-to-face class.
On the other hand, online learning is not for everyone. Some students find it difficult to manage their time and effort without the regular face-to-face contact of the traditional classroom. Others feel that they learn better by hearing lectures than by reading. Some are unprepared for the amount of reading and writing required by online assignments and discussions.
Whether your choose to learn online or are required to do so, what you need to know most is that we are here for you!
If you are undecided, talk to a UWG Online representative and to your family and friends. Will UWG Online help you achieve your academic goals? Will you have the time, technical resources, and moral support you need? If so, UWG Online might be one of the most rewarding experiences of your educational career.
Options for Getting Oriented & Learning to Use CourseDen (D2L)
All new on-campus students to the University of West Georgia are required to participate in a campus orientation, before starting classes. eCore and some fully online degree program have additional requirements.
CourseDen Training Module & Live Sessions
Instructors: Would you like to import a CourseDen training module into your course? Contact the UWG Online Service desk at online@westga.edu or give us a call at 678-839-6248
Other tutorials For Student Success
UWG Interactive Orientation Information - a good starting point for everything UWG