Master of Education with a Major in Instructional Technology, Media & Design
24 months| Credit Hours: 36

The online Master of Education with a major in media includes two tracks: Instructional Technology and School Library Media. Both degrees are designed to prepare students to be progressive, innovative, and academically grounded in theory and rooted in practice. Graduates of the Instructional Technology program apply their skills in the marketplace of the P – 12 school, as well as higher education, corporate environment, health care and governmental organizations. Graduates of the School Library Media program are well grounded in the day-to-day management of the P – 12 School Library Media Centers. For more information, please visit the individual concentration pages:

Instructional Technology

School Library Media


For more information, please see the Academic Catalog.
This degree program has two concentrations. Please click on the links below for more information and admission requirements:
Master of Education with a Major in Media, School Library Media

Option 1: Traditional Program - School Library Media Certification
Option 2: Dual Program - School Library Media Certification & Instructional Technology Certification (Applicants must hold current GA renewable professional teaching certification to enroll in Option 2)
Program Location
Online
Method of Delivery
Coursework is 100% online.
Accreditation
The University of West Georgia is accredited by The Southern Association of Colleges and Schools Commission on Colleges (SACSCOC).
Credit and transfer
Total semester hours required: 36
This program is offered entirely online. Though a student may choose to sign-up for a face-to-face elective or core course, one can earn this degree completely online.
Save money
UWG is often ranked as one of the most affordable accredited university of its kind, regardless of the method of delivery chosen. In addition, online courses and programs can mean a huge cost-savings in many non-evident ways: No more high gas charges. No childcare needed. The flexibility can allow one to maintain a job while attending school. Regardless of state residency, out-of-state non-resident students are not charged non-resident tuition for online course credit hours.
Details
Total tuition costs and fees may vary, depending on the instructional method of the courses in which the student chooses to enroll.
The more courses a student takes in a single term, the more they will typically save in fees and total cost.
Face-to-Face or partially online courses are charged at the general tuition rate and all mandatory campus fees, based on the student's residency (non-residents are charged at a higher rate).
Fully or entirely online course tuition rates and fees my vary depending on the program. Students enrolled in exclusively online courses do not pay non-Resident rates.
Together this means that GA residents pay about the same if they take all face-to-face or partially online courses as they do if they take only fully online courses exclusively; while non-residents save money by taking fully online courses.
One word of caution: If a student takes a combination of face-to-face and online courses in a single term, they will pay both all mandatory campus fees and the higher eTuition rate.
For the cost information, as well as payment deadlines, see the Student Accounts and Billing Services website
There are a variety of financial assistance options for students, including scholarships and work study programs. Visit the Office of Financial Aid's website for more information.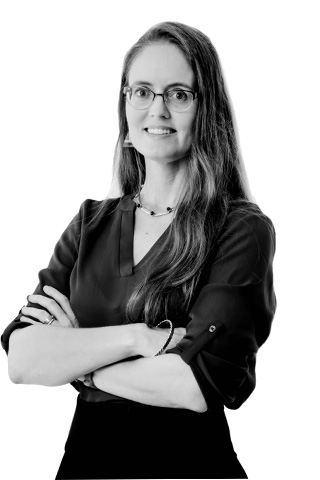 Kim C. Huett, Ed.D.
Associate Professor
Guidelines for Admittance
All graduate applicants must complete the online Grad Application. A one-time application fee of $40 is required.
Applicants should also review the Graduate Studies Website for individual program specific requirements and tasks that must be completed prior to admission. See Graduate Studies Application Process.
International applicants are subject to additional requirements and application deadlines. See Procedures for International Students.
Official transcripts from a regionally or nationally accredited institution are required and should be sent directly to the UWG Admissions Office.
Program Specific Admittance Guidelines
Please choose a concentration for more admission requirements:

Instructional Technology

School Library Media
Application Deadlines
* Application, app fee, and documents must be received by the deadline; Dates may vary for Readmit, Transfer, and Transient students.
See The Scoop for more specific deadlines.
Specific Graduate Admissions Deadlines are available via the Graduate School
Admission Process Checklist
The Graduate Studies Application Process checklist is available here
NOTE: Online students may qualify for a term-by-term exemption to the immunization policy. Contact the Immunization Clerk for more information.
Contact
Graduate Admissions
graduate@westga.edu
678-839-1394
Department of Educational Technology and Foundations
media@westga.edu
Specific Graduate Admissions Deadlines are available via the Graduate School
* Application, app fee, and document deadline; Dates may vary for Readmit, Transfer, and Transient students.
See The Scoop for more specific deadlines.
Candidates demonstrate content, pedagogical, and professional knowledge and skills.
Candidates develop, implement, and evaluate learning opportunities for all students.
Candidates demonstrate professional dispositions and ethics.
Candidates demonstrate ability to serve needs of diverse populations including special needs.