A New Path to Further Your Career.
Looking to become an emerging expert in the field of Physical Education? Now is the time to receive your Master of Education in Physical Education online at the University of West Georgia. Move Forward Now!  
Get In Touch      Apply Now      Program Details
Application Materials: Statement of Purpose
For the statement of purpose, we encourage you to describe your current position and opportunities in health and physical education, your future professional goals and passions related to health, physical activity, wellness, physical education, and sport, and what you are hoping to achieve from a master's degree in physical education. This information can provide the review committee with insight related to your professional interests, how we can best help you meet your professional goals, and if the program is a good fit for you. We do not need to hear extensive information about your personal life or what has brought you to this point, meaning your past experiences – unless, however, those experiences are significant to your current and/or future professional goals.
We hope this offers some guidance for you. In addition to the other required materials for a complete application to the program, a quality statement of purpose is also a simple way for us to informally evaluate a potential student's ability to effectively communicate through writing.

Health and Physical Education Graduate Faculty
College of Education
University of West Georgia
Online Master's Degree in Physical Education
The MED in Physical Education allows current K-12 school faculty members to not only become emerging experts in the field, but to earn an advanced degree in their content area. This master's degree will support current K-12 practitioners through a 100% online program delivery, providing opportunities for them to work full- or part-time while continuing their education.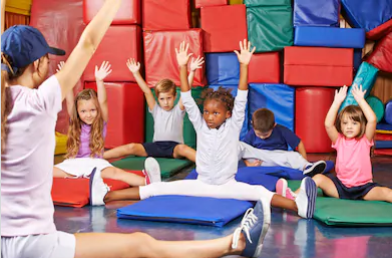 Graduate Program Orientation Handbook 
The information provided in this orientation handbook includes various statements about the program, the expectations for completing the program, and other important information.
Graduate Program Orientation Handbook
Health and Physical Education
While this program prepares students to serve in a variety of sectors, the course content will specifically focus on two areas in the discipline: 1) Health and 2) Physical Education.
The program consists of 10 foundational courses examining numerous aspects critical for the advancement of knowledge in health and physical education.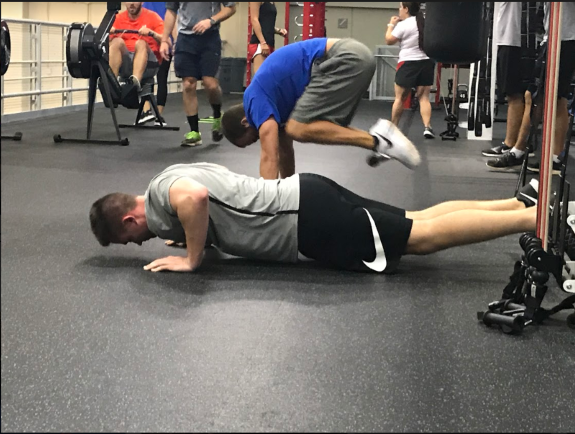 Current Issues and Trends
Students will examine strengths, weaknesses, opportunities and threats related to health, physical education, and sport programming. In addition, the course provides opportunities to explore current and new technologies for student learning, advocate for effective curricula and related needs, and seek methods for programmatic growth and improvement.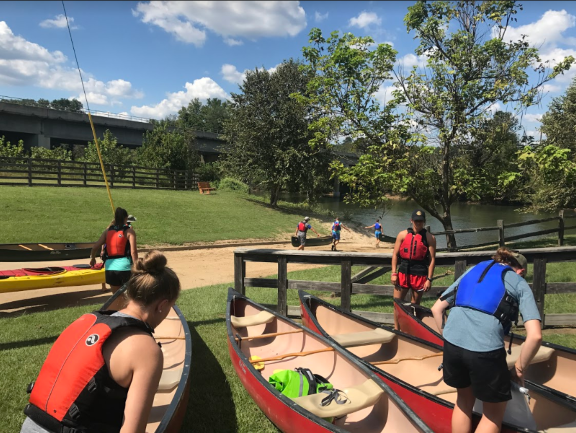 Curriculum Development
This course provides an in-depth examination and interpretation of curriculum, instructional models and assessment, and current program design and instructional trends in health and physical education. Students will acquire the tools necessary for developing a comprehensive health and/or physical education curriculum with an emphasis on reducing health disparities and promoting a physically active lifestyle.
Current Schedule of Classes:
Fall 2020
PHED 7610 Curriculum Development in Health and Physical Education
PHED 6675 Current Issues in Health, Physical Education, and Sport
 
Spring 2021
PHED 6665 Methods of Teaching K-12 Health and Physical Education
PHED 7665 Analysis of Research on Teaching in Health and Physical Education
 
Summer 2021
PHED 7626 Sociological and Psychological Aspects of Health and Physical Education
PHED 7630 Legal Issues in Health, Physical Education, and Sport
 
Fall 2021
PHED 7620 Scientific Foundations of Exercise
PHED 6630 Assessment and Program Evaluation in Health and Physical Education
 
Spring 2022
PHED 7614 Organization and Administration of Health, Physical Education, and Sport
PHED 7660 Developing the Whole Child for 21st Century Learning
PHED 7670 Comprehensive Exam


Summer 2022
PHED 7610 Curriculum Development in Health and Physical Education
PHED 6675 Current Issues in Health, Physical Education, and Sport

Fall 2022
PHED 6665 Methods of Teaching K-12 Health and Physical Education
PHED 7660 Developing the Whole Child for 21st Century Learning

Spring 2023
PHED 7626 Sociological and Psychological Aspects of Health and Physical Education
PHED 7630 Legal Issues in Health, Physical Education, and Sport

Summer 2023
PHED 7620 Scientific Foundations of Exercise
PHED 6630 Assessment and Program Evaluation in Health and Physical Education

Fall 2023
PHED 7614 Organization and Administration of Health, Physical Education, and Sport
PHED 7660 Developing the Whole Child for 21st Century Learning

Spring 2024
PHED 6675 Current Issues in Health, Physical Education, and Sport
PHED 7610 Curriculum Development in Health and Physical Education

Summer 2024
PHED 6665 Methods of Teaching K-12 Health and Physical Education
PHED 7665 Analysis of Research on Teaching in Health and Physical Education

Fall 2024
PHED 7626 Sociological and Psychological Aspects of Health and Physical Education
PHED 7630 Legal Issues in Health, Physical Education, and Sport