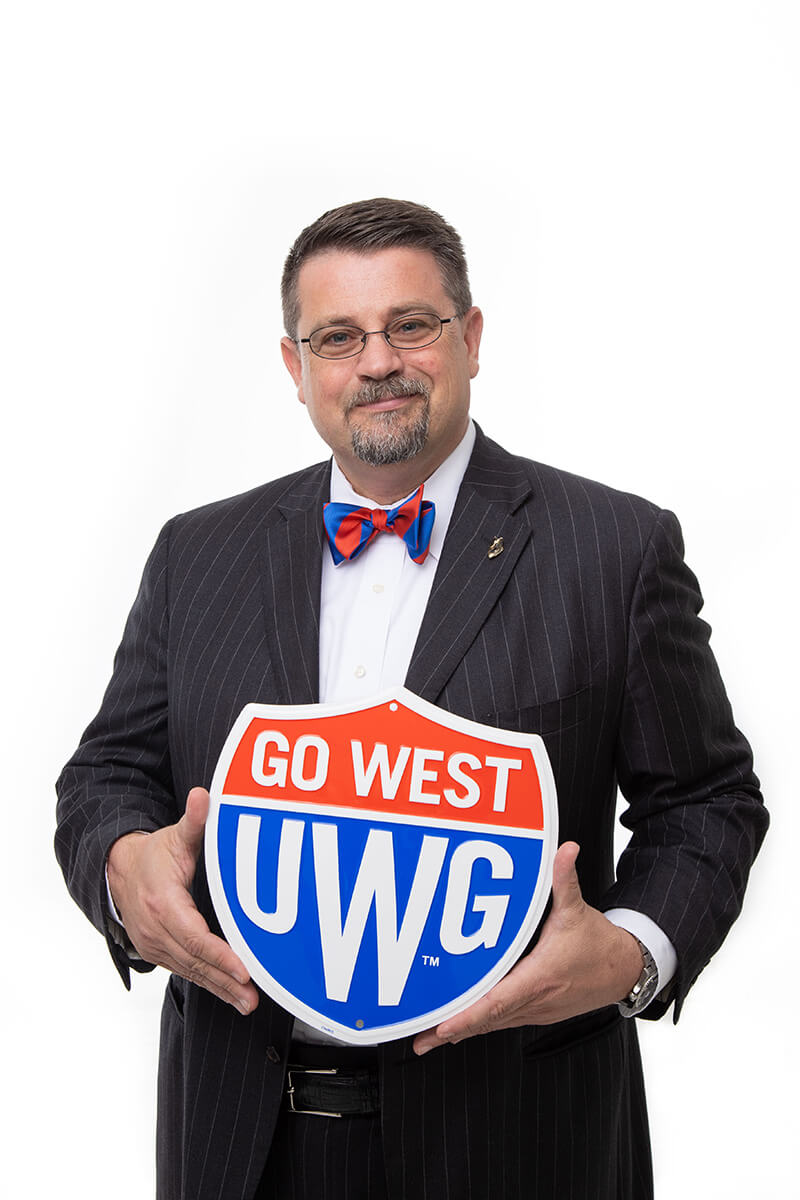 Dr. Mike Dishman, Dean of the College of Education
Welcome to the College of Education!
On behalf of the faculty and staff of the University of West Georgia College of Education, welcome to Georgia's College of Education! We pride ourselves on serving with excellence and innovation in leadership, teaching, and wellness. This is particularly true in serving the professions responsible for the next generation of Georgians.
We are Georgia's largest College of Education. High-quality teaching and a focus on professional relevance have made UWG the "first choice" college of education for many Georgia educators. That commitment has resulted in UWG COE being the largest preparation program for Georgia school leaders and among the top three for teachers!
We are the most selective of Georgia's comprehensive universities. The growth of the College of Education has not come at the cost of selectivity. At a time in which some colleges of education admit 99% of their graduate applicants, data from US News & World Report demonstrates UWG remains the most selective college of education among Georgia's comprehensive universities!
We appreciate the opportunity to serve our students and communities. The College of Education prides itself on providing profession-focused education preparing graduates for an array of possible futures, with a consistent focus on "day one" career readiness. We are delighted to hear principals identifying our students as "first picks" for competitive teaching positions because they know they are prepared to be excellent teachers on their first day. This preparation requires a constant commitment to be the institutional partner of choice in disciplines we serve.
85% of UWG COE graduate students complete their degree. Thanks to the dedication of our faculty, high quality and professional orientation of our programs, and quality of our students, we are pleased that 85% of those enrolling in a graduate program in the College of Education successfully complete their degree program!
Our graduates deliver excellence in their chosen fields. Whether education, sports management, or wellness, our graduates consistently earn recognition for the quality of their service. This excellence may range from achieving a school superintendency or recognition as "teacher of the year" to working with a professional sports franchise or serving as an institution's first "wellness officer."
Whether you are an alumnus, parent, student, or visitor, we greatly appreciate your interest in the College of Education. If you have questions or I can provide further information, please do not hesitate to contact me.
For the Faculty and Staff of the College
UWG COLLEGE OF EDUCATION
Mike L. Dishman, J.D., Ed.D.
Professor of Education Policy and Governance & Dean of the College