The Peer Academic Coaching program provides interactive one-on-one sessions to identify academic concerns and other barriers to success.
We help students strengthen skills in the following areas:
Time management 
Test preparation/Test taking
Note taking
Acclimating to the collegiate life
Reading strategies
Peer Academic Coaches promote self-efficacy and confidence by providing students with tips and strategies that encourage academic achievement, social adjustment, and holistic wellness.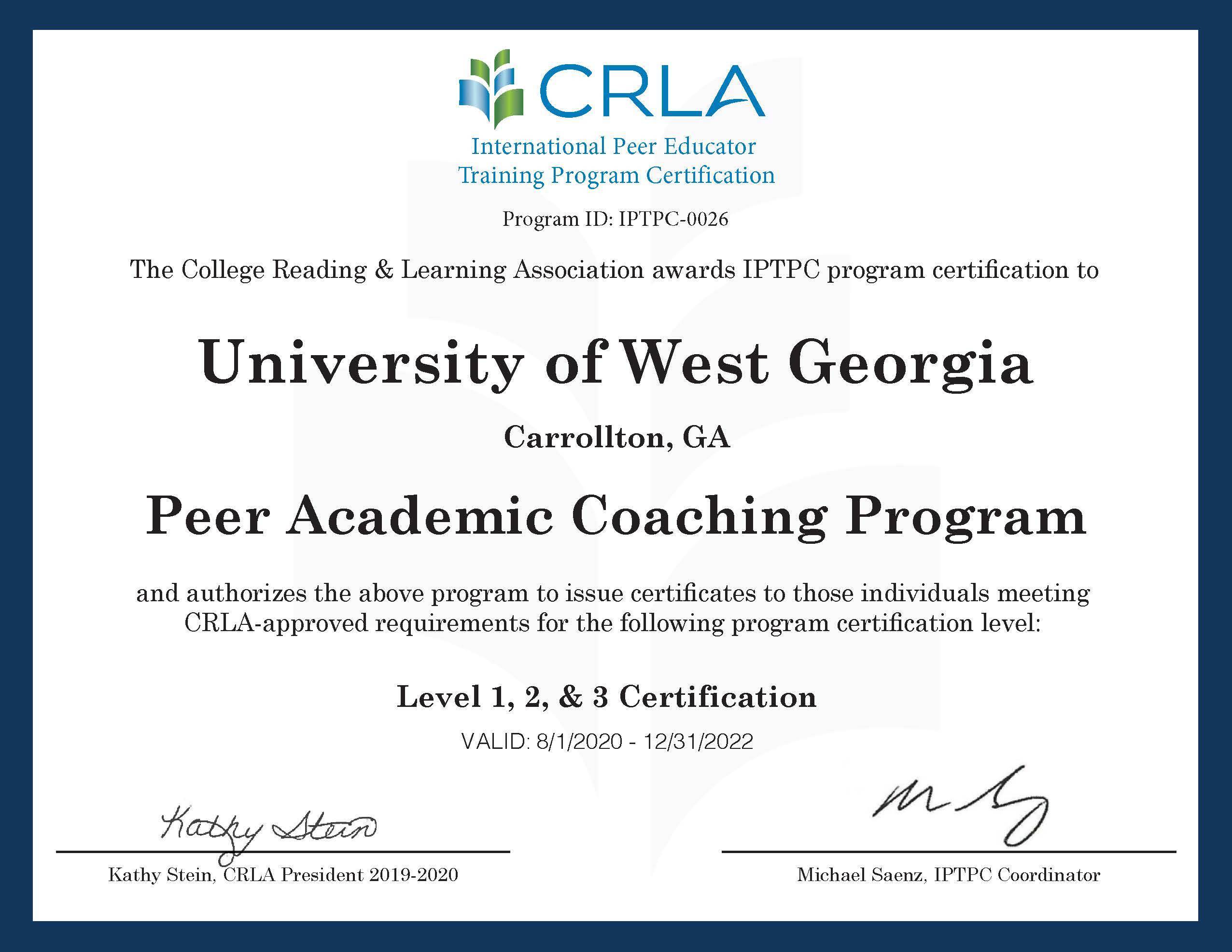 The Peer Academic Coaching program at the University of West Georgia is accredited by the College Reading & Learning Association (CRLA).