Patron of the Arts: Michael P. Steed Endowment for Performing Arts to Host Inaugural Performance
Share this page
April 20, 2023
Reading time: 2 minutes, 37 seconds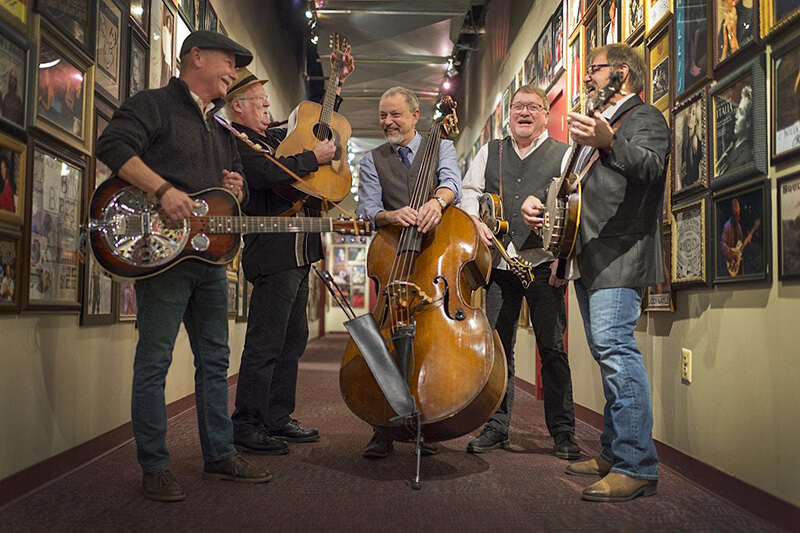 In the mood for some bluegrass music this summer? Tickets are on sale now for the inaugural Mike Steed Celebration Concert at the University of West Georgia's Townsend Center for the Performing Arts. Supported by the Michael P. Steed Endowment for Performing Arts, the concert will feature Grammy-nominated bluegrass band The Seldom Scene on Friday, June 23. 
"We chose The Seldom Scene because they are one of the greatest and most innovative bluegrass bands of all time," said Zach Steed '89, Mike's son, a UWG alumnus and member of the UWG Foundation Board of Trustees. "My dad had all their albums, and he introduced me to them when I was a kid. Fans of the Scene love how the band has always put its unique stamp on songs from other genres such as country, rock, blues and gospel. Their records had a direct impact on my becoming a bluegrass musician, and we are thrilled to have the opportunity to bring this great band to the Townsend Center in Carrollton." 
The Seldom Scene is a legendary band established in 1971 in a basement in Bethesda, Maryland. The original line-up of "Founding Scene Fathers" was John Starling on guitar, Mike Auldridge on Dobro, Ben Eldridge on banjo, Tom Gray on double bass, and John Duffey on mandolin. The original band was inducted into the Bluegrass Hall of Fame in 2014.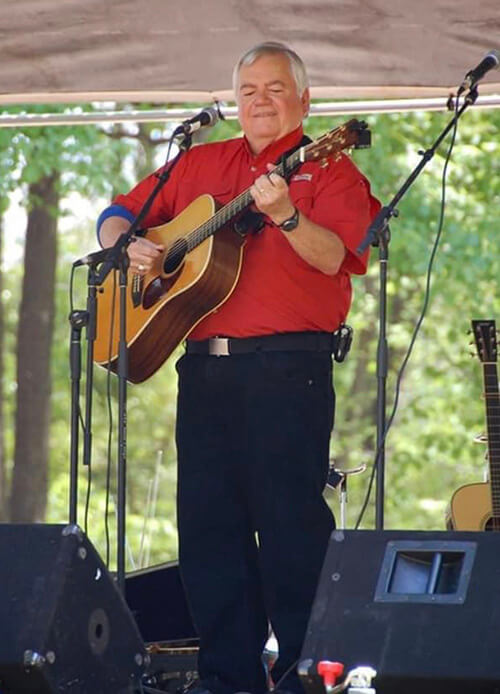 The current band features a brilliant lineup of musicians and vocalists with Fred Travers on dobro, Ronnie Simpkins on bass, Dudley Connell on guitar, Lou Reid on mandolin and Ron Steward on banjo and fiddle. 
"My dad loved music and played semi-professional bluegrass for more than 40 years – a passion he passed down through his family," said Steed. "Music was his great passion, and we are proud to partner with the University of West Georgia and the Townsend Center to augment the wonderful programming being offered year after year." 
These performances will continue building a university town – and a community – that is unique to UWG as part of curating a first-choice university. Michael Steed's legacy as a patron and promoter of the arts will endure through this endowment that will provide continued support for annual performances at the Townsend Center. 
"The idea is to feature entertainment that honors my dad's legacy – whether that is music or humor," said Steed. "We want to support musical performances, including jazz, blues, traditional country, acoustic, or possibly even comedy acts."  


Cheryl Steed, Mike's wife, said her late husband would be delighted to know his family is honoring his memory by supporting the Townsend Center, a venue at which he often attended performances.
"Mike loved music, and he was an accomplished musician and singer," Cheryl Steed said. "He gave generously of his time, resources and abilities with the desire to enhance the lives of other people. An endowment in perpetual support of the Townsend Center would greatly please him."
The Seldom Scene will perform at UWG's Townsend Center for the Performing Arts on Friday, June 23, at 7:30 p.m. Tickets can be purchased online. For more information about how you can support UWG, please visit the Give West page.