International Flag Loan Program
Purpose
To support the entire UWG community in celebrating and highlighting the diverse, global dimensions of UWG.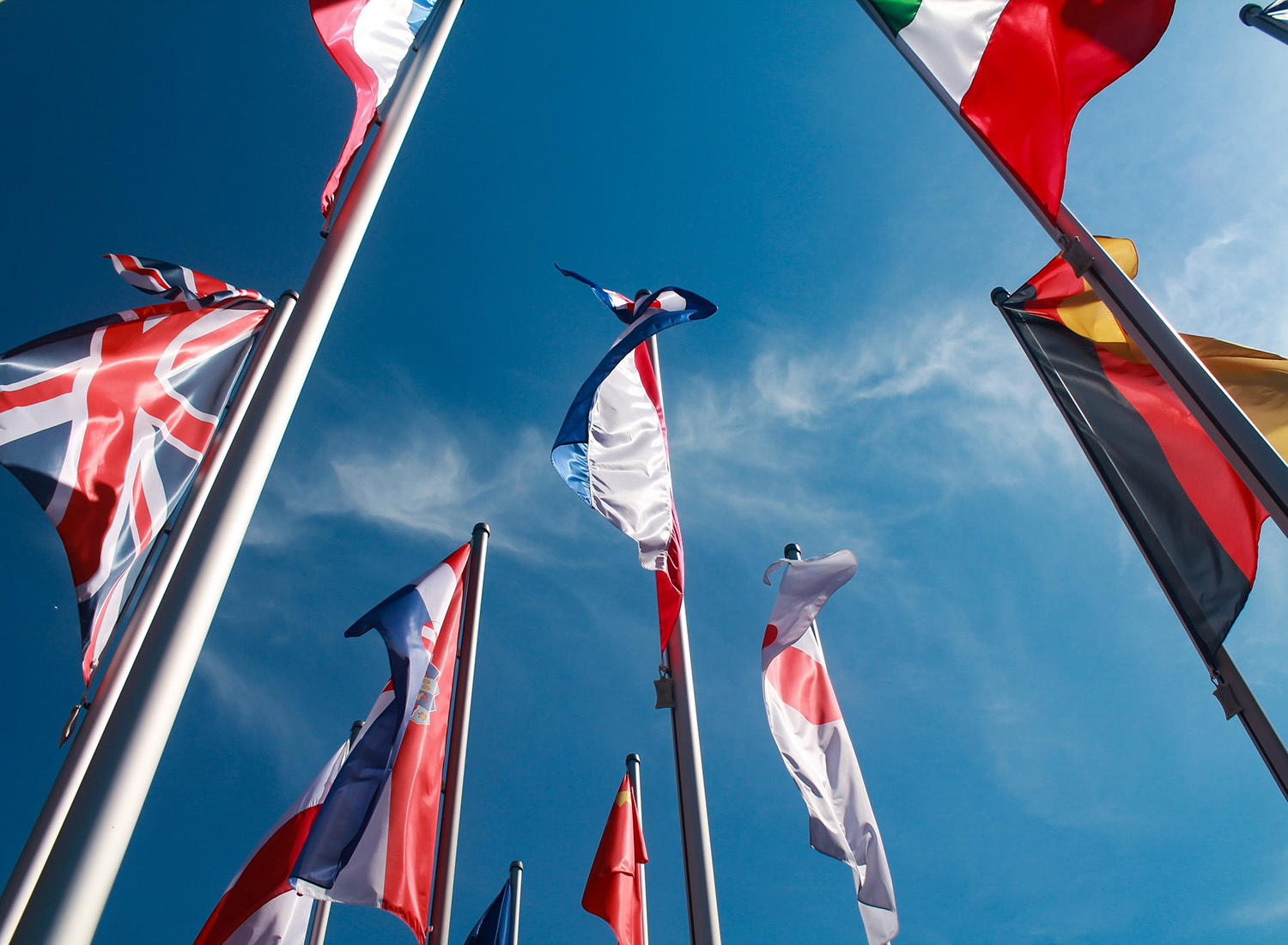 Description
ISAP has acquired a full set of 193 international country flags recognized by the United Nations. They are 3 x 5 polyester flags with 2 metal grommets.
Flags may be checked-out by UWG clubs, organizations, academic and administrative offices for UWG sponsored programs and events. We also have 36 poles available, but not bases to stand the poles.
Respect
National flags are symbols of pride, which represent a country's collective identity, history, culture(s) and language(s).
All flags are to be treated with respect and displayed in the proper manner at all times (direction, orientation, off the ground, etc.) and returned to ISAP in the condition they were loaned.
Usage and Cost
Examples of Use
Class, Club, & Organization presentations
Events with a Global Aspect
Photo opportunities for visiting scholars, dignitaries, exchange, international, or multi-cultural students, international artists or speakers
Flag Parade
Model U.N. Style Events or Simulations
Highlighting various affinity cultural celebrations (Lunar New Year, Diwali, Holi, Mardi Gras, Loy Drathong, Dia De Los Muertos...)
Cost
Free
Charges for damages may apply. Replacement cost is $10 each.
How to Request
Please submit the online form below at least 2 business days before your event. You will need to collect the flag(s) in person or designate someone to collect it/them for you. If the requestor is not the same person picking up the flag(s), please let us know in advance, or we won't be able to check-out the flag(s).
Form
Pick-up and Return Location
ISAP Office, 1st Floor, Mandeville Hall, Front Campus Drive