Living Learning Communities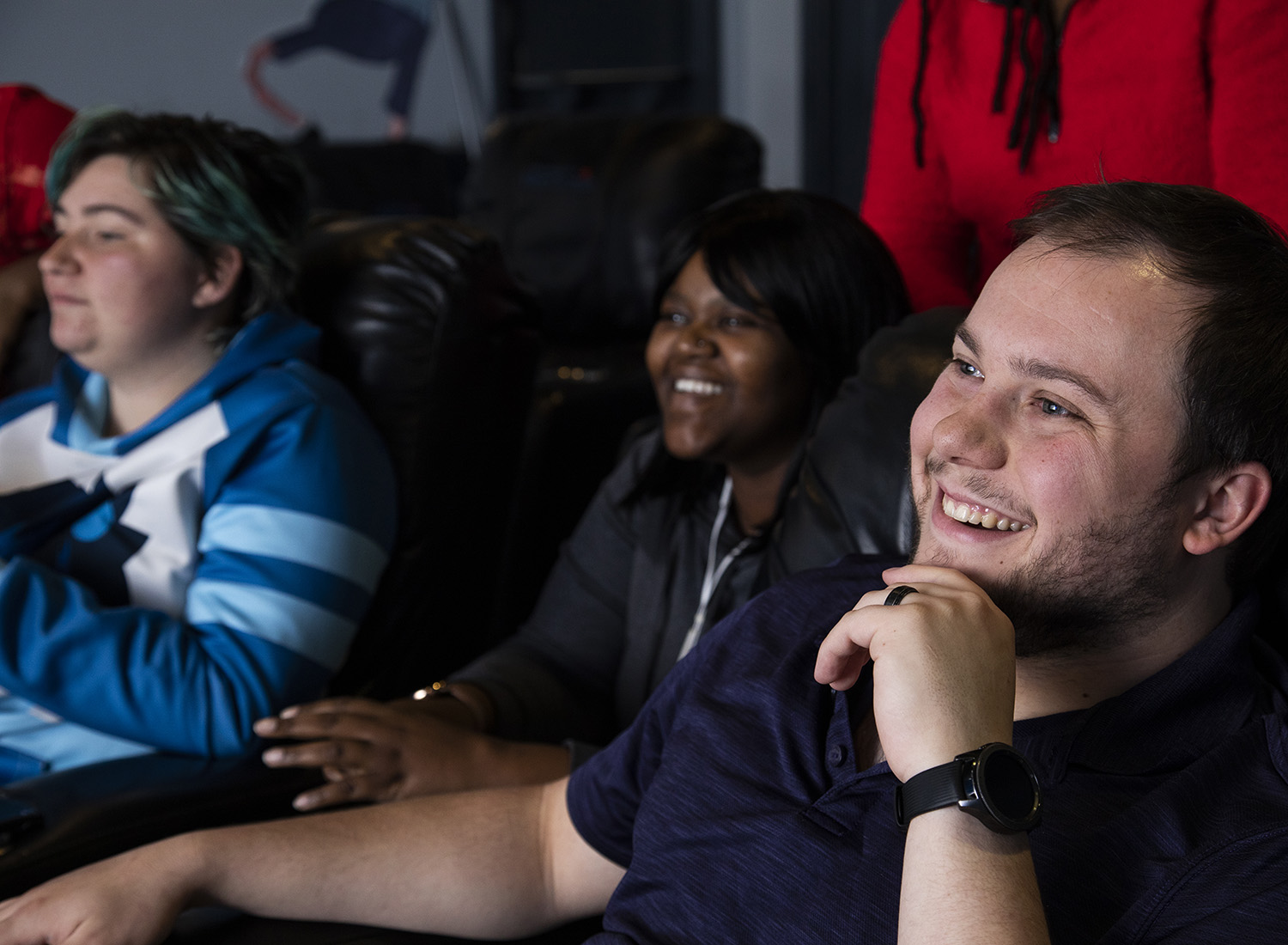 LLCs are specialized living environments for small groups of students centered on specific themes and integrating common academic courses, custom programming, and mentoring.
Research indicates that students who participate in LLCs earn higher grades and are more satisfied with the overall college experience than other students. Applying to an LLC is optional and not required to secure housing.
UWG Gaming and Esports
Life isn't a game...or is it? Find out when you become part of the UWG Gaming and Esports community located in Bowdon Hall.
This unique group offers students like you a chance to live together, attend courses that focus on gaming, and enjoy access to your own gaming area.
Programming emphasizes game play, careers in gaming, and engaging with faculty who are enthusiastic about how games are made and how they work.
Students in this community will have plenty of opportunities to play their favorite games, share their love of gaming, and build connections around a shared passion. Dr. William Jang of the Sport Management department will be the faculty coordinator for the community and has expertise in consumer behavior within the Esports industry.
Get in the game and register through your housing application today!
Register for UWG Gaming and Esports LLC
Ways of the Wolf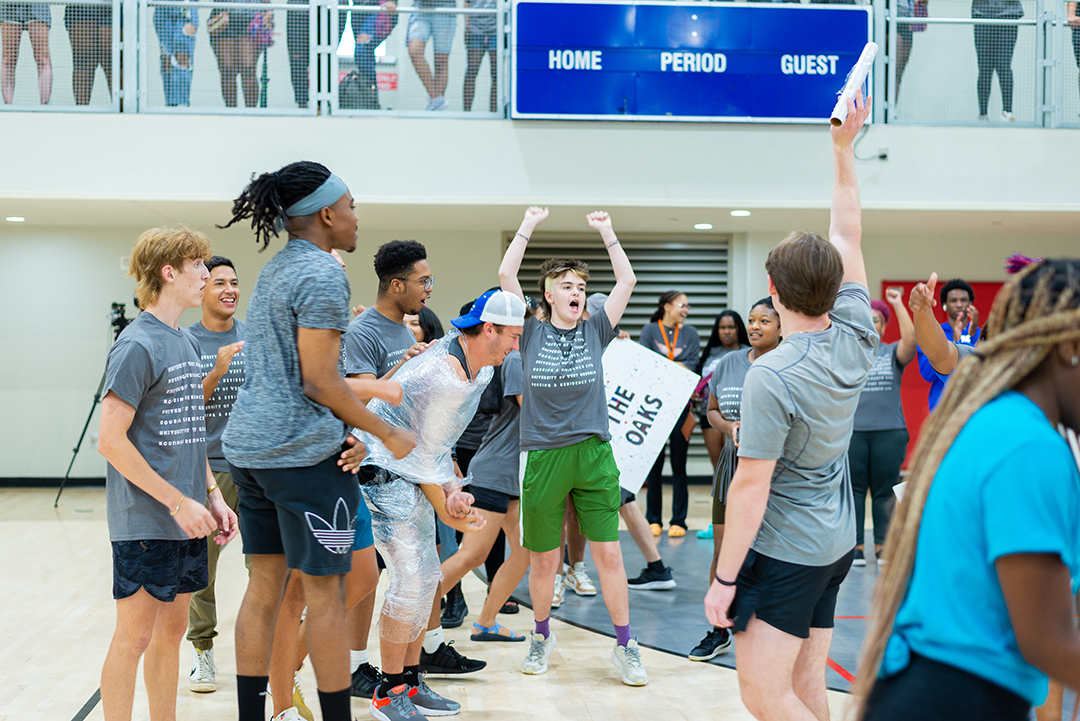 If you're someone who loves to show your school spirit and wants to make the most of campus life, The Ways of the Wolf community is for you.
It's also a perfect fit if you're looking to learn about UWG's culture and celebrated traditions.
You'll live with like-minded friends in Center Pointe Suites, take courses with your neighbors, and participate in activities designed just for you!
This setting is a great opportunity for emerging leaders to get involved and grow both as students and as people. Living and working together will help you make lifelong connections based on shared interests - at UWG, you'll never know what's coming next, but you won't be alone to find out.
Ready to learn the Ways of the Wolf? Access your housing application and select the WoW community. Wolves of all majors are welcome to join. Want more information before you join?
You can register now for our WoW LLC through your housing application!
Performing and Visual Arts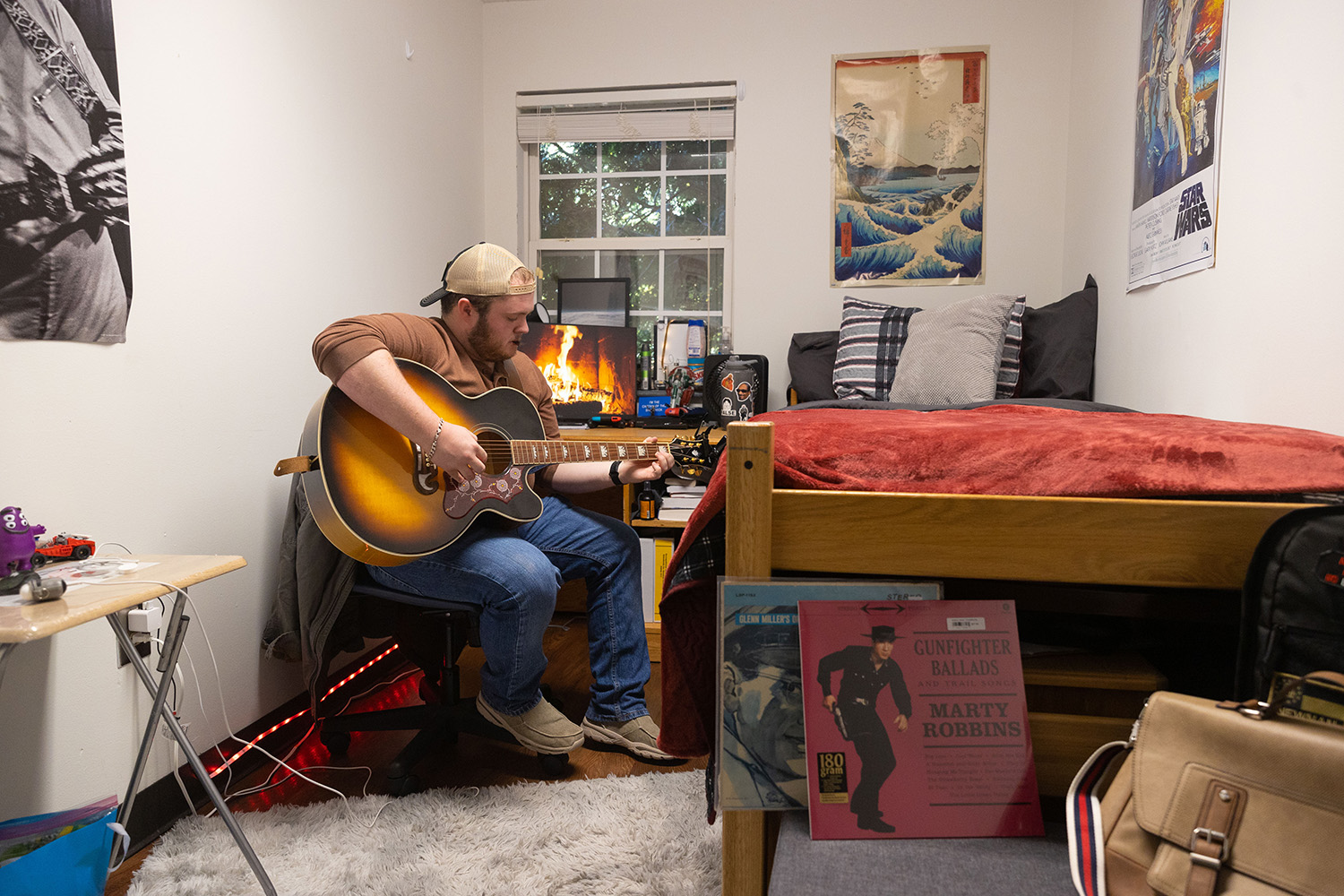 Music, Art, and Theater majors have the opportunity to live, study, and create together within our Performing and Visual Arts Living Learning Community (LLC). This community resides in Bowdon Hall, where members will be within walking distance to a majority of their classes.
Music, Art, and Theater LLC members will have their entire first year of classes block-scheduled to be with their major to provide a deeper sense of community and allow students to further their relationships with their cohort. In Bowdon Hall, the Performing and Visual Arts LLC members have access to large work stations that allow residents to stay in the building to work on projects at their convenience.
Access to soundproof music practice rooms that are open 24/7. Additionally, there is a Mac lab that has software on the computers that is beneficial for their coursework. The Performing and Visual Arts LLC will also have their work showcased throughout Bowdon in the lobbies and hallways as a way of presenting their work to their fellow peers and Bowdon visitors.
Express yourself and register through your housing application.
Register for Performing and Visual Arts LLC
Honors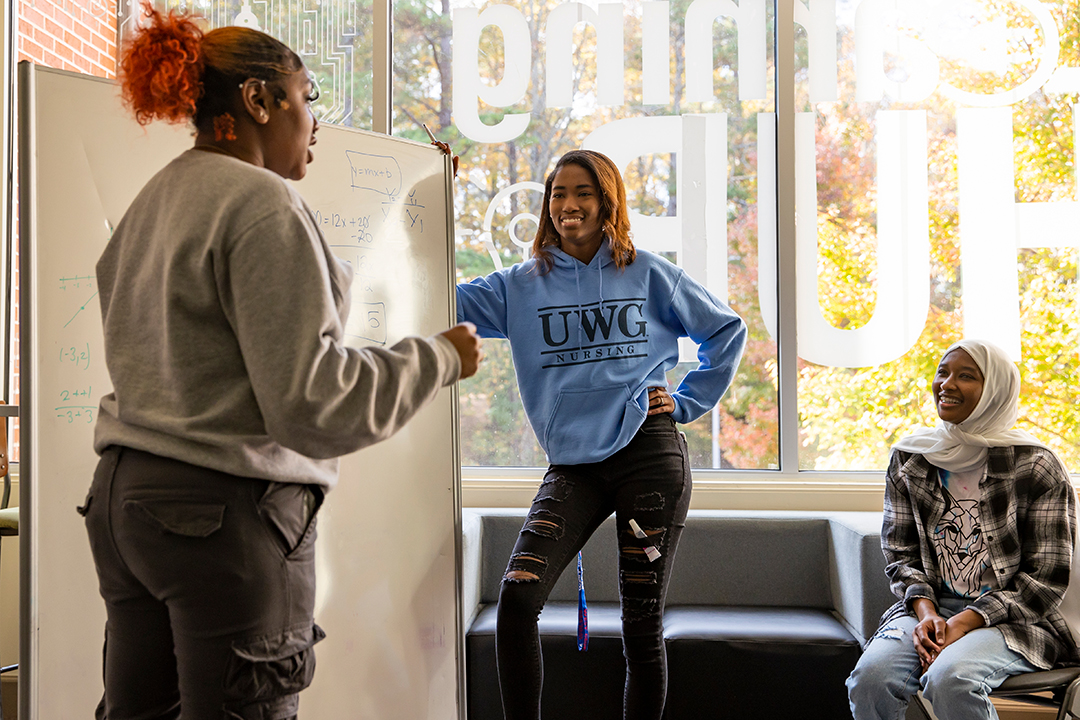 Join a community of scholars for intellectual pursuits both in and out of the classroom!
The Honors LLC, located on the top floor of the Oaks residence hall, is dedicated to first-year students who are also members of the Honors College.
Students will participate in programs that focus on increasing academic achievement, building community, and developing a sense of service. Honors faculty, staff, and special guests host discussions, service projects, and social events.
Honors LLC students will be enrolled in common sections of an Honors interdisciplinary studies course that meets core curriculum requirements.
Be the best you can be and register through your housing application today!