Volunteer Programs connect students to a variety of community impact experiences in Carrollton and beyond. These experiences are designed to foster a community engaged campus through the promotion of self-discovery, servant leadership, and community service initiatives.
Our programs:
Build and maintain relationships with non-profit and for-profit community partners in Carroll, Douglas, Heard, Haralson, Coweta counties and the Atlanta-Metro area
Communicate one-time and ongoing community service projects and experiences held on- and off-campus
Provide small and large community service experiences and initiatives with a servant leadership focus
Offer educational experiences for students to learn the importance of serving, what it means, the impact it has, and how to grow into a servant leader!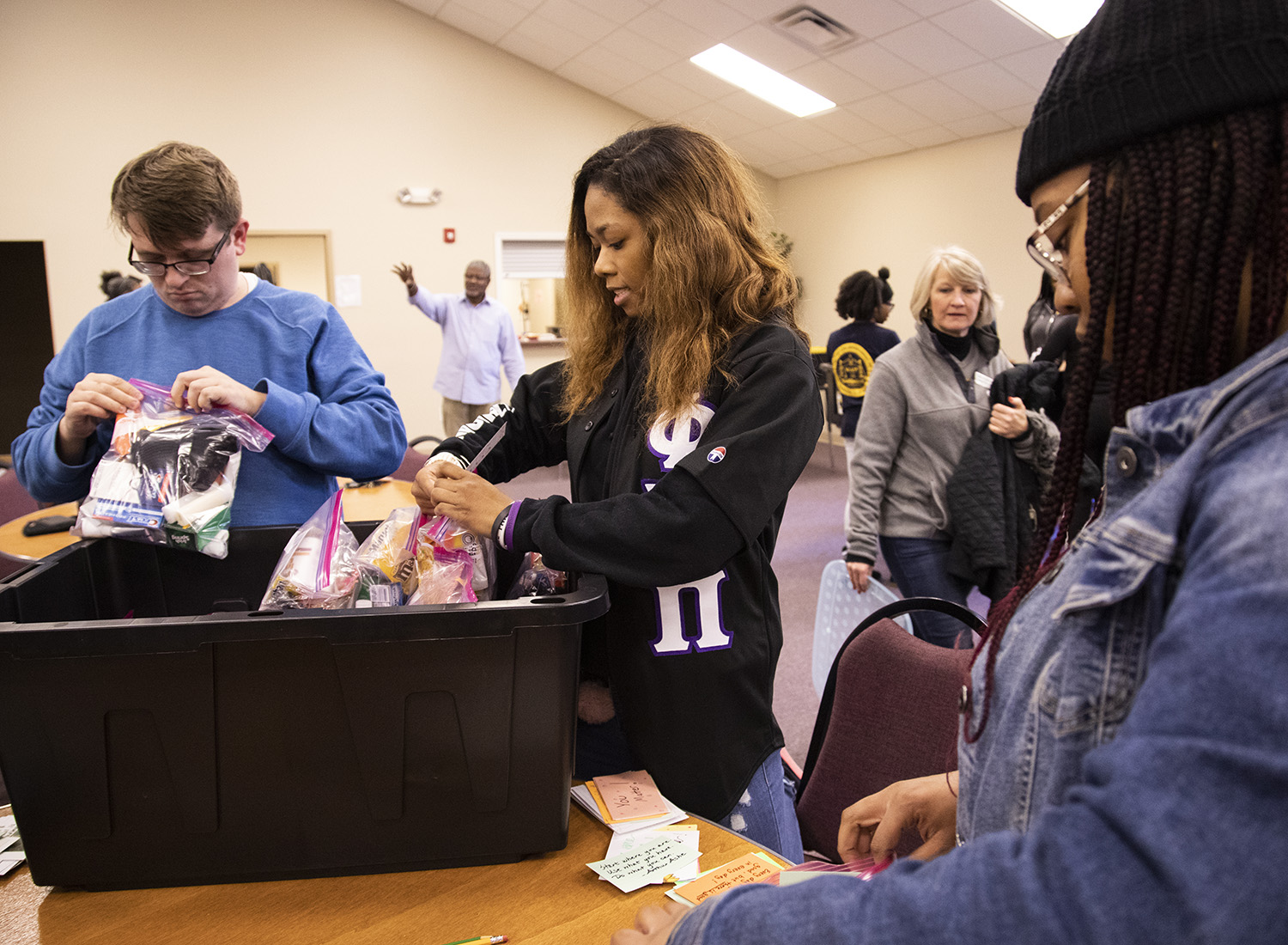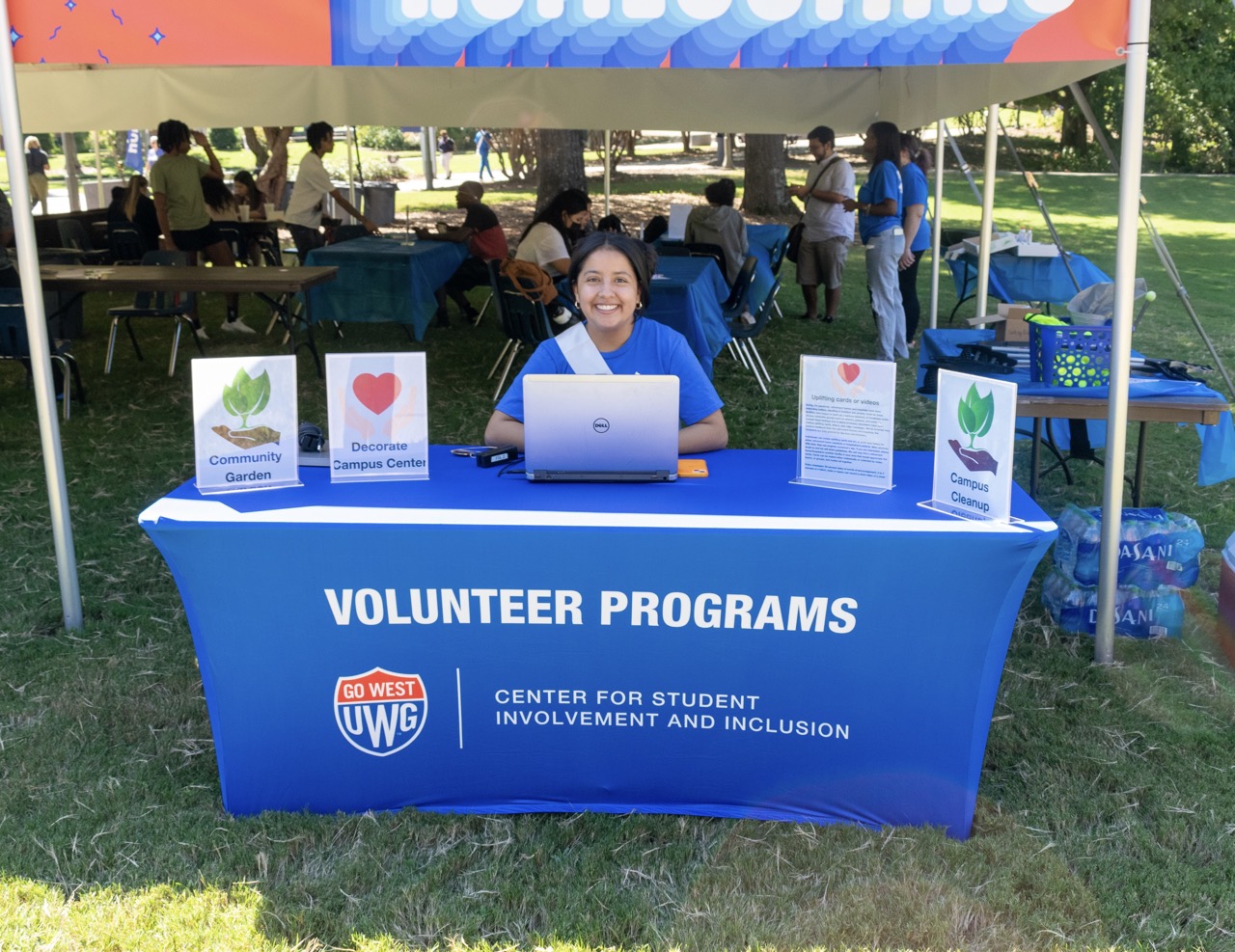 What are the benefits of volunteering?
Develop an understanding of the issues that affect the community
Discover self-purpose and joy in community service experiences
Engage in worldly social issues
Contribute to the process of positive social change in the community
Network with a variety of people from diverse backgrounds
Elevate your career profile through the development of newfound skills and knowledge obtained in active community service experiences
Find information regarding upcoming volunteer opportunities on our Volunteer Ambassadors Wolf Connect page.
Learn more about Upcoming volunteer programs!
Each semester we bring our local community partners to promote their agencies and inform students about various volunteer experiences. The partners' mission include animal welfare, hunger relief, education, environmentalism, and many more! If you are interested in discovering ways to serve the local community, join us and meet our off-campus community partners who are always looking for volunteers.
Find more information regarding upcoming volunteer opportunities on our Volunteer Ambassadors Wolf Connect page.
Looking to volunteer with Tanner Health System? Complete this prescreening form and the application to get started. We will reach out to you once you have completed those steps! Looking forward to serving with you! After you complete the prescreening form, click the application form to fully apply.
Each month, Volunteer Programs coordinates community service projects and experiences that address social issues prevalent in Carrollton and surrounding communities. These small-scale experiences are designed to immerse students into the local area, develop a social-justice lens, and learn how small change can make big impact.
Giveback Days occur both on- and off-campus. Space and transportation are limited. RSVP on the Volunteer Programs Wolf Connect page to be guaranteed a space.