Physics and Engineering Club
The Physics and Engineering Club is for all students interested in either physics or any type of engineering.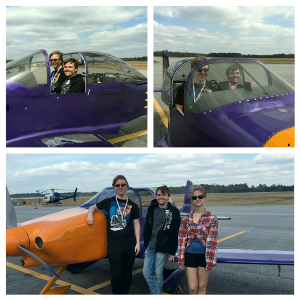 The club generally has a cookout in the fall and we go on at least one trip in the spring. Some of the past trips have been to the Oak Ridge National Laboratory, NASA-Marshall Space Flight Center, and the Tellus Science Museum. We want to encourage all types of engineering and are open to any other suggestions. So far this year we are making plans to build a working model of the Star Wars robot BB8 and planning on a couple trips. Please feel free to talk to any of our current officers for more information about the club!
Current Officers:
President: Anna Clark
Vice-Presidents: Sarah Martino and Amy Thompson
Secretary: Margaret Joynson
Treasurer: Drew Totter
Check out our Physics and Engineering Club Facebook page!