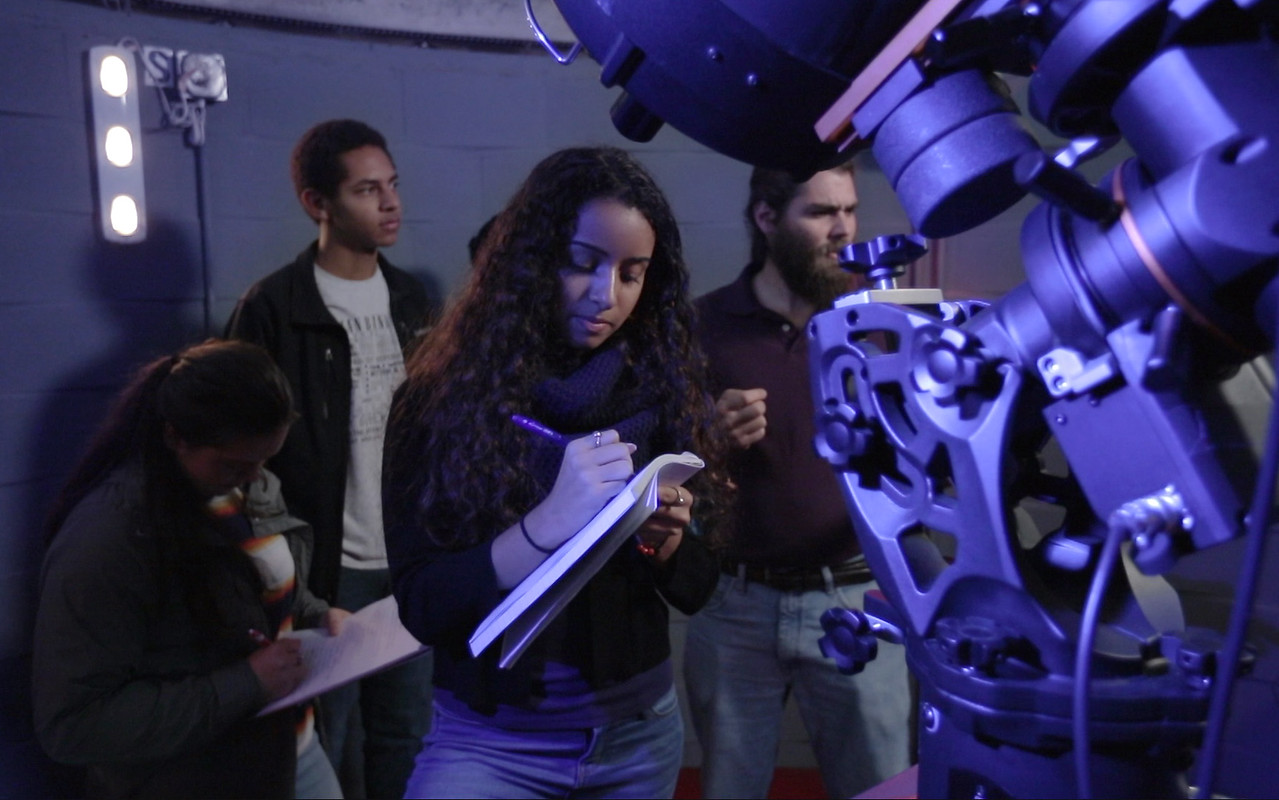 The University of West Georgia Observatory features a Cassegrain reflecting telescope having a mirror whose diameter is sixteen inches. It is mounted in an observing room whose dome has a diameter of sixteen feet.
The Observatory has been in use since October, 1979.  The telescope has been in use since 2008. A variety of portable telescopes and accessories are stored at the Observatory.
Using this window to the rest of the universe, West Georgia's students and people from the surrounding area have observed the Sun, Moon, planets, nebulas, star clusters, and galaxies. The facilities are available for observation of solar and lunar eclipses.  In 2017, about 5,000 people came to the eclipse on campus, and over 40,000 pairs of shades were distributed over 7 states from our observatory. During 1985-1986, about 3000 people saw the Halley's comet using telescopes at the Observatory.
Public Observations at the West Georgia Observatory 
In addition to its usage to support observations for astronomy classes and student projects, a program of public observations are held the first Monday of each month except for holidays.
Spring 2023 Schedule
These observations are weather dependent, so please check the schedule a day before each is scheduled.
Public Observation Dates and Times, Spring 2023  
Date
Time
Monday, January 9

CANCELED

7:00-8:00
Monday, February 6
8:00-9:00
Monday, March 6
8:00-9:00
Monday, April 3

CANCELED

9:00-10:00
Monday, May 1
9:30-10:30
Groups or organizations may request special observations conducted by Nick Sterling by calling him at (678) 839-5139, writing him at the Physics Program, Department of Natural Sciences, University of West Georgia, Carrollton, GA 30118, or sending e-mail to nsterlin@​westga.​edu.​
Pictures from the Observatory
Visit us on Facebook
Follow us on the UWG Observatory Facebook for more information about other events and updates about the latest new in Space Science and Astronomy.