Exhibitions & Events

Studio Practice: A UWG Faculty Exhibition
August 18-September 15, 2022
Reception: Thursday, August 25, 5:00-7:00 p.m.
Library Gallery (3rd Floor)
UWG Carrollton
This UWG Faculty Art Exhibition celebrates the creative work of faculty whose scholarship and teaching are founded in their studio art-making practice. The faculty regularly exhibit their work nationally and internationally and welcome this opportunity to share their work with the local community. The exhibition features a diverse selection of work, including painting, ceramics, drawing, photography, sculpture, video, printmaking, and book arts.
Nathan Carris Carnes, Dave Collins, Erin Dixon, Perry Kirk, Ryan Lamfers, Laura McCloskey-Wolfe, Casey McGuire, Sarah Steppelman Mason, John Morris, Bryan Perry, Ashan Pridgon, Clint Samples, Debrah Santini, Mark Schoon, Stephanie Smith, Jason Swift


Prints from UWG's VABulous Press
August 29-September 7
Reception: Wednesday, September 7, 2:00 p.m.
Visual Arts Building Gallery
UWG Carrollton

Ana Fernandez: 2022 Blackwell Prize in Painting

Artist Talk
Wednesday, September 21, 6:00-7:00 p.m.
Campus Center Ballroom 108.3/4, UWG Carollton
Exhibition
September 15-23
Reception: Friday, September 23, 5:00-9:00 p.m. (part of Newnan Art Walk)
The Vault Gallery, Wadsworth Auditorium, Newnan
Ana Fernandez is a San Antonio-based painter whose work depicts the diverse landscapes of Latinx communities in South Texas. She holds an M.F.A. from UCLA and is owner of Chamoy City Limits, a popular restaurant and food truck in San Antonio. Fernandez is winner of this year's Blackwell Prize in Painting, a $10,000 prize sponsored by School of the Arts with funding from The Blackwell Trust of Newnan in coordination with Newnan Art Rez and the City of Newnan.

Jessica Scott-Felder: Paper Pu$hing: Drawing$ of Monumental Proportion$
Exhibition
September 29-November 3
Reception: Thursday, October 13, 5:00-7:00 p.m.
Closing Performance: Thursday, November 3, time TBA
Library Gallery (3rd Floor)
UWG Carrollton
Artist Talk
Thursday, September 29, 2:00-3:00 p.m.
Anthropology Building 7
Scott-Felder presents a selection of large-scale drawings ranging from the literal and mundane to the figurative and imaginative. Through her experiences as a performance artist and diasporic narratives as a point of departure, she uses her drawings to negotiate ambiguity and hybridity.

Infinite Weight/Present Histories: National Juried Photography Exhibition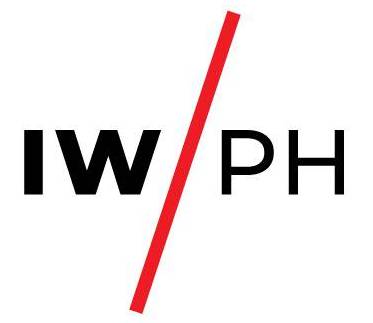 October 7-November 3
Reception: Friday, October 7, 6:00-8:00 p.m.
The Vault Gallery
Wadsworth Auditorium, Newnan
This photography exhibition explores ideas from the conceptual to the speculative. Juror: Hallie Ringle, Hugh Kaul Curator of Contemporary Art at the Birmingham Museum of Art.

Advanced Photography Student Exhibition
October 11-19
Reception: Wednesday, October 19, 6:00 p.m.
Visual Arts Building Gallery
UWG Carrollton
About the Art Exhibition Program
The mission of the art exhibition program is to act as a conduit for educational excellence and community engagement. We are dedicated to the promotion and understanding of art by providing a forum to promote intellectual inquiry that generates curiosity by provoking public debate on the cultural and social issues of our times.
Galleries
The Humanities Building (former home of the Bobick Gallery) is currently under renovation. The new Library Gallery is located on the third floor of the Ingram Library.
Hours: Monday-Thursday 9 a.m.-5 p.m., Friday 9 a.m.-4 p.m., and Saturday 1-5 p.m. NOTE: These hours may change on holidays, breaks, and for inclement weather. Visitor parking is available in the lot between Humanities and TLC on West Georgia Drive. Art Galleries and events are free and open to the public.
The VAB Gallery (Visual Arts Building) serves primarily as gallery space for students and classes and is dedicated to the experimentation and development of student artists as they successfully progress toward their professional careers.
Located throughout the campus grounds, the Sculpture on Campus Program includes rotating exhibitions of sculpture from some of the most exciting artists working today.
The Visiting Artist and Scholar Lecture Series brings creative and talented individuals to campus for one to three days to interact with students and faculty, creating opportunities for demonstrations and discourse.
The Vault Gallery is a collaboration between UWG's School of the Arts, the Newnan Artist-in-Residence Program, and the City of Newnan itself, and will be open to the public on a limited basis throughout the year and feature diverse art exhibitions of community interest. Located in the Wadsworth Auditorium Building at 25 Jefferson Street, the gallery is in proximity to UWG's Newnan campus.