Antonio J. Waring, Jr. (1915-1964)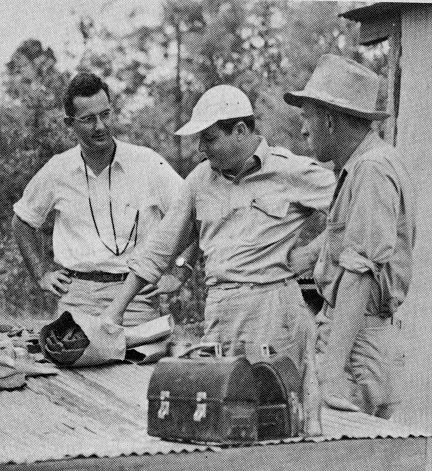 In 1992, the laboratory received its name in honor of Antonio J. Waring, Jr. and his contributions to the field of Southeastern Archaeology. Waring (B.A. in English, 1938; M.D., 1942) was educated at Yale University and was professionally trained in medicine. However, Dr. Waring had an intense interest in archaeology and pursued that interest throughout much of his life.  He had a successful pediatric practice in Savannah, Georgia, until 1962, when he retired to devote more time to archaeology.
Several notable archaeologists working in Georgia through the Work Projects Administration (WPA) during the late 1930s influenced Antonio Waring's professional development.  In 1938, under the direction of Joseph R. Caldwell, he worked at Irene Mound in Savannah.  In 1949, under William H. Sears, he worked at Kolomoki in southwest Georgia.  Later he worked with Lewis H. Larson at the Sapelo Island Shell Ring.  Waring also carried out important coastal excavations at the Deptford site in 1937 and the Bilbo site in 1939.  In 1947, he excavated the Refuge site in South Carolina near Savannah.  Much of his archaeological work, brought together posthumously by Lewis Larson and Stephen Williams, was published in 1968 through the Peabody Museum of Harvard University (The Waring Papers, edited by Stephen Williams; Papers of the Peabody Museum of Harvard University, Volume 58).