by Colton Campbell
The University of West Georgia has been listed among the top four-year institutions with the highest increases in the percentage of underrepresented minorities.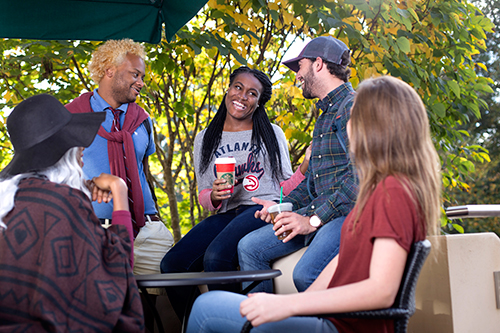 UWG ranks ninth in the nation among public institutions that offer doctorates, placing ahead of nearly 200 eligible institutions, according to "The Chronicle of Higher Education." The ranking examines the percentage of underrepresented minorities at each institution in fall 2010 and compares that percentage to fall 2016's number.
"We are honored to be recognized by 'The Chronicle of Higher Education' for our efforts to show our commitment to diversity and inclusion," said Dr. Micheal Crafton, UWG's interim president. "The most recent freshman class was the most diverse we've ever had, as well as being the most academically accomplished. With one of our core values being inclusiveness, we look forward to continuing that trend into the future."
UWG's percentage of underrepresented minorities – defined as American Indians; Alaska natives; black or African-Americans; and Hispanics, all of whom have been traditionally underrepresented in higher education – rose from 33.2 percent in 2010 to 42.8 percent in 2016, a 9.6-point increase that landed the No. 9 spot.
The university's minority population has increased to 49.4 percent since 2016.
"I am excited to be part of a university that has been intentional and proactive in addressing opportunities for growth in our diversity and inclusion efforts," said Dr. Yves-Rose Porcena, the university's chief diversity officer. "Rankings like this are a product of the vast time and energy invested by our students, faculty, staff, alumni and community members to ensure a positive and welcoming environment for all students at UWG."
Porcena said work continues in her office – the Center for Diversity and Inclusion – to ensure UWG remains a positive and proactive catalyst in the communities it serves.
"Being cognizant of changing global demographics, we are energetically working to bridge gaps in our community," Porcena said. "We are more than willing and able to aid in the continued transformation of our communities and our students' lives. Being recognized as being on the forefront of those efforts brings constructive attention to the existing and ongoing collaborative work necessary to cultivate a thriving, inclusive community."
Posted on