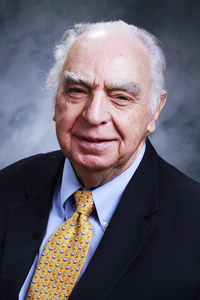 Over the years I have developed a very strong emotional attachment to the Historic Newnan Hospital due to the exceptional care that has been provided to the Coggin Family, especially my parents and grandparents. That is one of the reasons I am so pleased that through the generosity of the Newnan Hospital Foundation, Coweta County and the City of Newnan this Historic facility will continue to serve the Citizen of Newnan and Coweta as the Newnan Campus of the University of West Georgia.
Utilizing this Historic Facility to create the Newnan Campus of the University of West Georgia also fulfills the vision of my good friend the late Joe Harless. Joe's vision for converting this historic facility into a college campus was driven by his understanding and appreciation for the significant favorable impact a college campus at this location would have on the economy of down town Newnan and the entire region. As the student population of the Newnan Campus grows the merchants, restaurants and all other businesses in the down town area will see a significant favorable impact of their bottom line.
Having a major college campus at the "Front Door" to the City of Newnan will also have a significantly positive impact as to how Newnan is perceived by visitors and individuals who are considering moving to this area or more importantly relocating their business to Newnan Coweta County.
Again I want to commend all of those who have played a role in making this happen. With the emphasis being place on recycling today I would put the conversion of the Historic Newnan Hospital to the Newnan Campus of the University of West Georgia Campus at the top of the list of great "recycling programs".